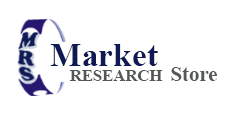 Deerfield Beach, FL — (PRESS RELEASE JET) — 10/31/2017 — According to the report, global demand for 3D IC market was valued at USD 2.9 billion in 2014 and is expected to reach USD 8.6 billion in 2020, growing at a CAGR of 17.0% between 2015 and 2020. Zion Market Research has published a new report titled "3D IC (LED, Memories, MEMS, Sensor, Logic and Others) Market by Substrate Type (Silicon On Insulator and Bulk Silicon) and by Fabrication Process (Silicon Epitaxial Growth, Beam Re-Crystallization, Solid Phase Crystallization and Wafer Bonding) for Information and Communication Technology, Military, Consumer Electronics and Others Applications: Global Industry Perspective, Comprehensive Analysis and Forecast, 2014 – 2020."
In the technology world, three-dimensional integrated circuits (3D IC) is a new invention of integrated circuits. In 3D IC the integrated circuits are stacked on each other in three-dimensional perspectives. The 3D IC consists of numerous components placed on a single chip stack on each other. This design and fabrication process of 3D IC helps to reduce the size and enhance the speed of the chip which is used in various applications. Due to 3D technology, the IC chip becomes compact thus getting popular among key manufacturers. Due to various advantages, 3D IC has a wide range of utilization in end-application.
Request For Free Sample Report: http://www.marketresearchstore.com/report/3d-ic-market-z51272#RequestSample
The 3D IC market is primarily driven by growing demand of compact and high-performance IC in end-industries. Demand for consumer electronics and ICT is expected to accelerate the performance of the market during the forecast period due to the attributes such as portability and durability. However, high cost and thermal conductivity issues are the major restraints that may impede the growth of the market. Moreover, emerging IT analytics in Asia Pacific region is likely to open new opportunities for 3D IC market.
silicon on insulator (SOI) and bulk silicon are the major segments of 3D IC market based on substrate type. SOI segment dominated the global 3D IC market and accounted for significant share of the entire market in 2014. This is owing to its ability to reduce the surplus heat production and parasitic capacitance.
Based on product segment, 3D IC market is classified as LED, memories, MEMS, sensor, logic, and others. Memories, MEMS, and sensors together held a dominating position in 3D IC market. They were accounted more than 60% shares of the total revenue generated by the market. Improving technical aspects in conventional IC due to the research and inventions, end products like memories, sensors, and MEMS are expected to experience lucrative growth during the years to come. Moreover, LED is likely to have a positive impact on the market growth due to rising penetration of consumer goods in the LED market.
Know more before buying this report: http://www.marketresearchstore.com/report/3d-ic-market-z51272#InquiryForBuying
3D IC technology uses two type of substrate namely silicon on insulator (SOI) and bulk silicon. Among two, SOI substrate is actively employed in end-uses because it exhibits low heat generation and parasitic capacitance. Further, silicon epitaxial growth, beam re-crystallization, solid phase crystallization and wafer bonding are the major fabrication process segments involved in 3D technology. Wafer bonding is the leading the fabrication process segment. It is extensively utilized because it bonds the component without many complexities and reduces the size of the integrated chip as well as power consumption.
Various end-use industry sectors such as consumer electronics, information, and communication technology, military, and others are seeking ways to take advantage of 3D IC technology. Among all, information and communication were one of the foremost segments of 3D IC market in 2014. It accounted for around 25% share of the total revenue generated and projected to remain dominant application segment In addition, consumer goods is expected to be the fastest growing application as 3D ICs offer an innovative approach for developing broader set of consumer electronic systems such as television sets, audio equipment, tablets, smartphones, cameras and home appliances.
Browse the full report at: http://www.marketresearchstore.com/report/3d-ic-market-z51272
With over 40% shares in total revenue generated, Asia Pacific was the largest market for 3D IC in 2014. For the same year, North America was the second largest regional market for 3D IC. Asia Pacific is predicted to continue its dominance in3D IC market owing to significant demand from emerging consumer electronics industries.
Some of the key players of global 3D IC market include 3M Company, Tezzaron Semiconductor Corporation, Samsung, Taiwan Semiconductor Manufacturing Company, Ltd., United Microelectronics Corporation, Xilinx, STMicroelectronics and amongst others.
Powered by WPeMatico