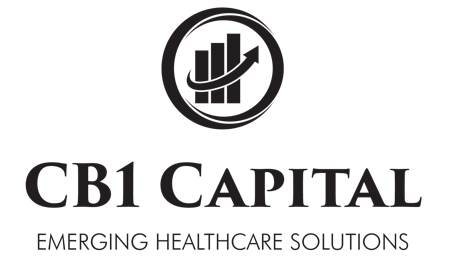 Press Release – updated: Nov 7, 2017 08:00 EST
NEW YORK, November 7, 2017 (PRESS RELEASE JET) – CB1 Capital, LLC, the New-York based investment adviser that invests in the supply chain of cannabinoid-based solutions, products and therapies that address a wide range of unmet medical or physiological conditions or commercial use-cases, is pleased to announce the formation of its Board of Advisors.
CB1 investment verticals will include: Biopharmaceutical applications, Industrial Hemp & Farming, Extraction & Nutraceuticals, GMP compliant laboratories, Cultivation & Dispensaries, Cosmetics & Vanity, Pet Foods & Supplements, Consulting & Professional Services, Education & Media and 'Picks & Shovels.'
"We're honored that such esteemed individuals support our efforts to illuminate the medical efficacy of a wide range of cannabinoid-based wellness solutions," said Todd Harrison, Founding Partner of CB1 Capital and Chief Investment Strategist of CB1 Capital. "This collection of human capital understands that cannabis is about getting well; not about getting high."
Cannabis is about getting well; not about getting high.
The members of the CB1 Board of Advisors include:
Dave Charnick; Subject Matter Expert, Founder, Kalyx Development Inc. Green Space Labs, NOBO Partners, and Special Advisor, Cannabis Benchmarks, a division of New Leaf Data Sciences.
Lorne Gertner; Chairman of HG2 Capital Corp, CEO of Hill & Gertner Capital Group; Co-Founder, The Cronos Group; Director, Emblem Corp.; Co-Founder & Chairman Tokyo Smoke; Investment Partner and Director, Green Acre Capital; Director, Hempco Food & Fiber.
Gary Johnson; 29th governor of New Mexico, two-time Presidential candidate. Founder, Big J Enterprises; Former CEO of Cannabis Sativa, Inc.
Irv Rosenfeld; Longest surviving Federal Medical Cannabis patient in the U.S. Author, "My Medicine: How I Convinced the U.S Government to Supply my Medical Marijuana and Helped Launch a National Movement."
Dr. Ethan Russo; Board Certified Neurologist, psychopharmacology researcher; Director of Research & Development, International Cannabis and Cannabinoid Institute (ICCI), former Senior Medical Advisor, GW Pharmaceuticals; former Medical Director, PHYTECS.
About CB1 Capital, LLC
Based in New York City, CB1 Capital, LLC is an investment adviser that invests in securities of companies in the cannabinoid-wellness space. Nothing contained in this release is intended as a solicitation to invest.
Contact:
[email protected]
636-378-4939
Source: CB1 Capital LLC
Powered by WPeMatico